The Armed Forces Memorial Wall is a tribute to the lives of loved ones who have
died in or after service. This online archive, which honours all those who served,
remembers heroes passed so that future generations can learn more about the men
and women who once served king, queen and country.
It is important that we all play our part in building the Armed Forces Memorial Wall by
uploading a picture of family members, or friends, who once wore the uniform of the British
Army, Royal Air Force, or Royal Navy.
Uploading your tribute is simple to do, please make that pledge today so
that tomorrow your hero can be remembered, and stand shoulder to shoulder with their fellow
veterans, on the Armed Forces Memorial Wall. Depending on which memorial option you choose, your hero's tribute will support our British veterans in need today. If you are not in a position to make any donation, a free option is available. Thank you. You are now ready to proceed to uploading your memorial - lest we forget.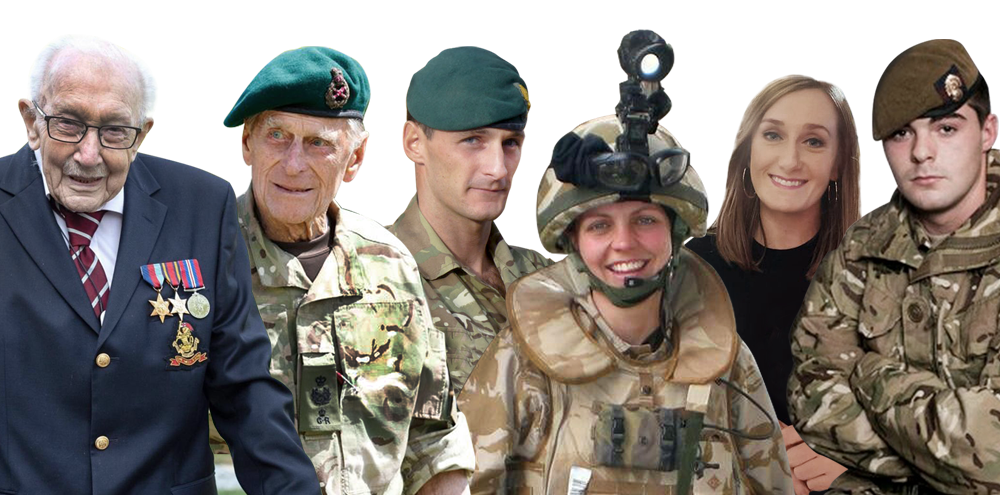 Armed Forces Memorial Wall
Anyone who has been a member of the British Armed Forces, but are no longer with us, can be included on the Armed Forces Memorial Wall. It is also open to Merchant Seafarer veterans. Please ensure your family and friends are represented.
View the memorial wall
Submit your hero
Adding a veteran to the Memorial Wall takes just a few minutes. A picture is preferred (but not essential) plus details of service/civilian life.  It is useful to have additional information such as date of birth.  A memorial, no matter how brief, is an important way to honour our heroes. 
Submit your hero here
Remembrance Candles
Candles of Remembrance can be lit on Memorial Wall tributes by friends, family or those who wish to pay their respects. This year candle donations are being dedicated to veterans battling the mental scars of service. Pick a Hero to light a candle for.
Light a candle here